The fantastic dancers show with International level DanceSport competitors and talented performers: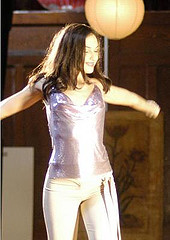 Dance Diva – Olga Divakova
New Latin dance Show performed by Norwegian Ten Dance Runner Up 2007 and Norges Cup 2 Norway Winner Olga Divakova and World Ten Dance Youth Finalist Vadim Garbuzov in a well choreographed dances. There will always be an element of tease and run; the man being lured and then rejected. Dances: Cha-cha, Samba, Rumba, Pasodoble, Jive
Ann's Beauty Centre Commercial. Jennifer and Diva Kova perform Diva's yoga-inspired dance choreography for an ad in Vancouver's scenic Stanley Park:
Free online video – Latin Dances by Dance Diva ( clip duration 8:28 ) –
– Cha-cha routine (1:16), Rumba (1:17-3:23), Samba, Jive and Paso Doble (2:07)
[google_ads_dance-gorizont]

[google_ads]
FirstStayBC.com offers information and contact details for upscale furnished Vancouver houses, apartments and private rooms with spectacular views. Visit www.FirstStayBC.com

Reserve your accommodation for the Vancouver in 2014 – 2015 now!
Call 778.317.6393 or Email: info@danceway.com
Alexcandar Halleland and Olga Divakova, Norwegian National 10-dance Championship 2008:
The Waltz routine practice by Vadim and Olga before Show in Royal, Dec 23, 2007
The Waltz show dance by Vadim Garbuzov and Olga Divakova in Royal, Dec 24, 2007
The Rumba routine practice by Vadim Garbuzov and Olga Divakova, Dec 23, 2007
The Rumba Show dance by Vadim and Olga in Royal, Dec 24, 2007
End of Rumba Show Dance:
End of Rumba Show Dance by Vadim Garbuzov and Olga Divakova
Royal Dinner and Dance Restaurant, Richmond, British Columbia, Canada
Winner of many dancesport competitions, for example Taiwan Open 2001, Olga has been staring in Norwagian TV program «Skal vi danse» – "Shall We Dance", with celebrity priest Einar Gelius (51) in 2010 and with music journalist Rune Larsen in 2011 in Oslo, Norway.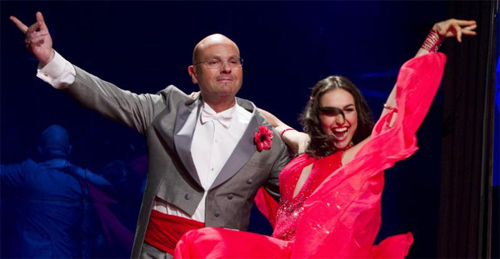 Comments by Rune Larsen: In the 60 century, Cliff Richard and The Shadows two big hits that referred to the dance. One was called, "Do You Want to Dance" and the other "Put On Your Dancing Shoes" Now I live out that dream. I've put on my dancing shoes, and I really want to dance. To build up my confidence dancer Olga and I dance I real can. Namely TWIST. Comments by Olga Divakova: Rune is ready! I must say that as a dance partner and dance teacher to Rune, I am very pleased with the efforts Rune gives each day. He is struggling with a sore leg, but it stoppper he is not in the least. He is always early for training, he is ready to dance and exercise 'no matter what' and he fights through every challenge as a champion;-), even with a big smile, as you all know well:-D :