/ by Steve Caetano, March 2009 / But Learning ballet with Oksana Latynina Helps Seniors Stay Young…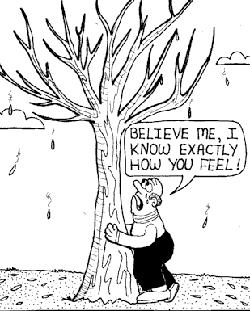 Life is tough in so many ways. It has come full circle in one way. I saw pictures of myself as a baby recently and noticed something I never thought of before. I was chubby, my hair was thin, and I had no teeth. Then, I reminisced about the years as a teenager I couldn't gain any weight despite eating like a horse and I might add, mostly junk food. I had long thick hair (partly because it was the style back then). Now, I'm getting older I seem to be getting similar traits I had as a baby -my hair is thinning. In addition, it appears to be migrating to places I don't want it. In addition, I'm getting a little chubbier around the waistline. Luckily, I still have my teeth, despite playing hockey for so many years (knock on wood).
With life, it is so hard to be good; it is so easy to take the "bad" way of life. We need to be super human. A person works all day, including having to do overtime, then commutes home in traffic taking hours a day, and then cooks dinner. Then I have the added burden of trying to keep a healthy lifestyle and, of course, look good for the single ladies by spending time keeping in shape. Don't get me wrong, I still get some enjoyment from it. Now, by the time this is over with, it is time to go to bed early enough to do it again the next day. Weekends are much of the same, including taking care of chores.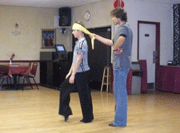 Of course, I haven't even mentioned some of us have kids or a significant other to consider. Even to the point so they don't feel neglected. Also, I converted to eating tofu and soy products, eating more veggies, and cutting out meat. I'm as close to being a vegetarian as one can get without being able to use that term.
To combat this inevitable destiny, I've focused all my energies into running, swimming, biking, ice hockey, and even ballet dancing lessons. Yes, ballet lessons with a great instructor like Oksana Latynina (even the sound of her name resonates as a dancer). It's come down to an all out attack on my flexibility. Get this – I need to do an activity that gets me into shape to play the other activities to keep me in shape. And so far, the dancing lessons are working.
 For the past few years, I did these things for myself. Now, I'm taking all that training and using it by joining the "Ride to Conquer Cancer".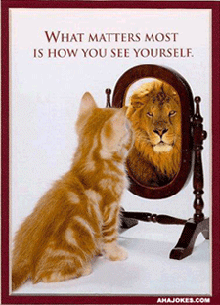 It is a challenging two day biking journey from Vancouver to Seattle to raise money for cancer. Check out my website conquercancer.ca look me up.
"The Ride to Conquer Cancer will support breakthrough research, exemplary teaching, and compassionate care made possible through BC Cancer Foundation, a leader in cancer research and care." That's one of many reasons why I'm riding. On a personal note, my brother beat cancer, my uncles are battling cancer, and sadly the past few years some family friends have been lost to cancer.
Anyway, just like the Nike advertisement says, "Just Do It".I'm giving it my best shot. (Note: It is illegal to reproduce this article without the expressed written consent from Steve Caetano & DanceWay.com Team)