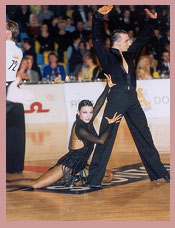 1. It is yours! And it is free! Get your own free e-mail address at danceway.com, and become a part of the online ballroom dance community. Register for a free e-mail address!
2. Browse dance classified. Post your own dance classifieds. Get the free dance newsletter; keep up with the dance community.

3. www.danceway.com – online dance starting point where you will find a comprehensive list of dance links. You would also find a dictionary to answer your questions. And more important, you can read articles about ballroom dancing.
 4. Want to send a card to your dancing buddies, free of charge? Visit www.danceway.com to send free electronic cards to your friends and well-wishers. While there, check out the dance classifieds, sell your used stuff, and post your own dance classified — and much more.

  5. Visit the Dance Way Web Forum Dance Topics and much more… Post a new article at no cost for the world to see!

Keep your eyes open for Changes on www.danceway.com and happy dancing!