The event venue took place Halifax's magnificent World Trade and Convention Centre (WTCC) located at 1800 Argyle Street in the heart of the city's downtown core.
By Dimitry Kondrachov: Everything is great. I am in college right now taking Engineering Design & Drafting, my latest competition was in Halifax, Nova Scotia which was the Canadian Closed Amateur Dancesport Championships which was great and all. Now im getting ready for my next competion which is in Calgary and than whatever comes next.
[google_ads]
Comments on CCC 2008 after party:
Gloria Chien wrote: Cheese and Wine after the comp as usual!!! I am missing out… AGAIN! George Lindholm wrote: No cheese this time. We did have champagne though.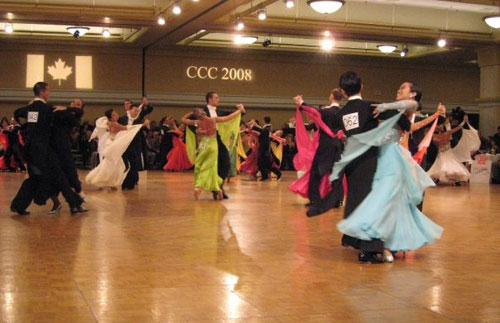 In this photo by Canadian DanceSport Competitor George Lindholm from Vancouver, British Columbia: Soo-Mi Choe, David Huang, Royal Tsang, Phoebe Gau, …George Lindholm is celebrating 21 years together with his dance partner Debbie Wong.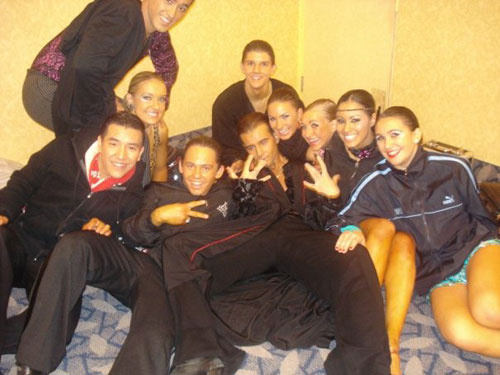 In this photo wonderful young generation of dancers (comment by Agnes Dahl): Jone Lam (2008 Western Canadian Latin Championship runner up), Justine Snaychuk, Anthony Grafton, Dimitry Kondrachov, Lukasz Rajzer (Western Canadian Latin and Standard Champion 2008), Matthew Michalski, Patricia Moscibrodzki (2008 Western Canadian Latin Championship runner up), Susanne Brzezina, Aurielle Matilla, Sarah Poelzer (2008 Western Canadian Adult Standard Championship runner-up)
Canadian Closed Youth Latin Championships Competition won by Alan Gilin and Anastasia Trutneva, bronze medal in this category went to the couple from British Columbia – Valeriy Chirkov and Maryana Dudchenko. 2008 Canadian Closed Amateur Latin Championships Competition won by Kamil Studenny and Kateryna Trubina. They regain their title of Canadian Amateur Adult Latin Champions of 2007 and 2006.
Anton Belyayev & Karolina Paliwoda were ranked 2nd in Latin and Standard divisions, it's amazing they achieve such top results in both category, now Anton & Karolina are twice Canadian Amateur 10-dance Champions. Richard Tonizzo & Claire Hansen are Champions in Amateur Ballroom category at the Canadian Amateur DanceSport Championships in Halifax, Nova Scotia on Friday, March 21, 2008.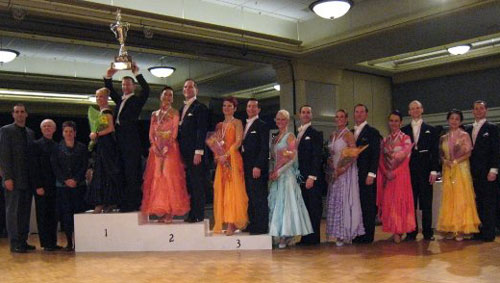 In this photo: Debbie Wong, George Lindholm, Hisae Ito, Henry Robin High and many others. Canadian Closed Competition took place on March 21 and 22nd, 2008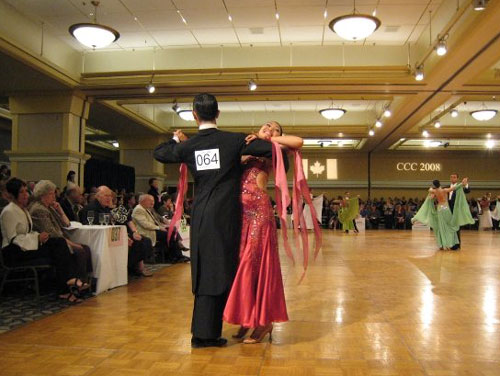 On the dance floor BC Standard and Latin Champions 2007 and Adult Standard Canadian Championship Finalists 2006 Zillion Wong and Sarah Liang.
Photo by George Lindholm – CCC 2008.