Days of Mambo Dance romance are great days to remember in Veradero. I had a good week in Cuba. The music and dancing shows at my hotel made me think of romance. I think it was the rumba that lady I was thinking about said she particularly liked. Well, it was the mambo that ruled from what I could see. There were some people there to teach tourists how to do it. I gave it a shot, but need to practice more before I have all the steps memorized. Please have a look at the gallery of pictures I took while there.
[google_ads]
(the following is an excerpt from a journal kept by David McLeod on a recent week long vacation in Cuba.) Just before 7 p.m. :
Reservations for one of the a la carte restaurants in 45 minutes. Included with my travel package are three dinners at the four higher end kitchens that have full menus and service. Tonight it's the seafood place "El Faro" in the ground level of a lighthouse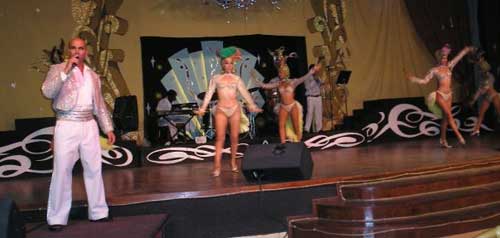 Yesterday ended auspiciously. At about 10 pm I went to the lighthouse for a snack. By that time they've switched from a la carte to all night snack cafe. However, I arrived during the changeover and was advised to come back in ten minutes. Ten minutes later another waitress said to come back in fifteen minutes. Fifteen minutes later I sat down and waited about twenty minutes to have my order taken. My snack arrived about an hour later. It was exceptionally good; an individual size salami pizza. I wolfed it down and headed over to the disco, visible about fifty yards away.
The place was swinging; mambo hip hop tracks pumped through a really powerful system. Teen, twenty and thirty something women (predominantly) shook their gluteous to the maximus under apres beach party clothes.
White was the colour to wear, and in the black light almost everyone glowed. I was about to lament my choice of clothes when I looked at my shirt. In the daylight it was just a nice looking but subdued cotton short sleeve button thing in off white, khaki and black accents – a tasteful flower print. But under the blacklight I was a luminous jungle outlined with dazzling orchids. A couple in front of me were doing it how it ought to be done. The lady's footwork was simple, but so quick and slick that I couldn't sort it out mentally. I got to my feet and, standing close to a wall, let my body work the problem.
It was heavily distracting that a tall girl, probably still in her twenties wearing white hot pants, was tossing off the most provocative and expert booty moves I've ever seen. I just had to watch; discreetly though, because I'm just too damn old to be hanging with someone so young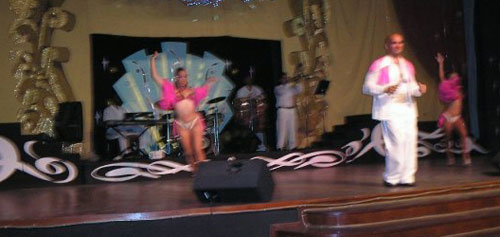 The mojo was creeping into my own moves as some dim, distant muscle memory kicked in and my feet got in the groove of the little shuffle after every other step. Next was to get the rocking pelvic thing, front and back, that really sets off the footwork.
As if having just rubbed Aladdin's magic lamp, several good looking women of appropriate age came out of the woodwork with the palpable energy of those drawn into a kitchen when something incredibly good is cooking.
At this kind of moment in a dance party inhibitions are about to take a serious ass kicking and the air pressure, temperature and humidity climbs rapidly.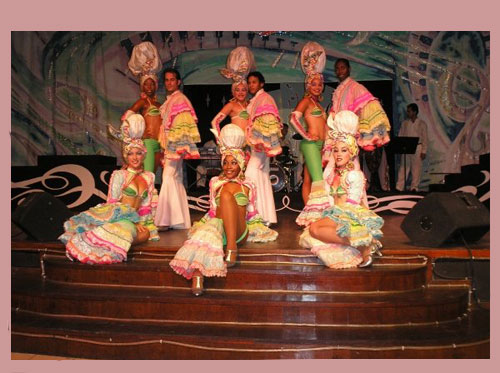 By this time I knew who in the room definitely wanted something from me and I asked with gestures for her to dance. And that, as they say in the newspaper business, is all the news that's fit to print. (Note: It is illegal to reproduce this article without the expressed written consent from DanceWay.com Team & David McLeod).
Photos by professional theatre actor and TV talent David McLeod – 2009 – 2013.