Why Aesthetic Medicine and Women's? by Dr. Irina Payne
Dr. Irina Payne just recently opened her Skin and Laser Clinic on 1777 Lonsdale Avenue in North Vancouver, BC, Canada. She did her premedical studies at Harvard University in Boston, graduated from Moscow Medical Academy and completed her Residency in University of Oklahoma. Dr. Payne moved to Canada from the United States in 2008, after she first visited British Columbia to attend a medical conference. She fell in love with Vancouver, the ocean and the people.
[google_ads]
Why Aesthetic Medicine and Women's? Skin problems are so common in medical practice that can compete only with colds and back aches. Unfortunately family physicians and dermatologists are too busy to discuss skin care and most of their advice comes to a prescription.
The patients, sometimes unsatisfied, go for advice to professionals that often do not have any professional or medical education. Here are a few recommendations that I would share with my patients.

A woman, no matter how beautiful she is, always in search of perfection. Little blemishes, sun spots and spider veins can sometimes cause a lot of "headache" and no wonder because every woman knows that beauty is in details. You can start with the microdermabrasion or chemical peel. Those methods are old, reliable and inexpensive. They will enhance the skin cell turnover and will make your skin visibly fresher.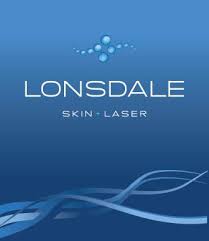 Dr. Irina Payne
Dr. Payne received her Aesthetic training in San Francisco, CA in 2005. She traveled to Brazil in 2006 to receive the training in feather lift and other non-surgical procedures. Dr. Payne was practicing Family and Aesthetic medicine before she moved to Canada. She is an active member of American Academy of Aesthetic Medicine, American Academy of Family Physicians and Canadian College of Family Physicians.
Our hair, our clothing and even our shoes need maintenance. Our SKIN is the largest organ that needs our most attention. Skin maintenance is the GYM for the skin and why not gives it a good work out!
Once or twice a year pamper yourself with the laser treatment. Laser stimulates deep dermis and makes your skin produce more collagen and elastin. It will tighten your skin and diminish enlarged pores. If wrinkles are static you may try Botox. Consider Restlylane or Juvederm for more youthful volume. And finally, do not forget your hands! If taken a good care of they will keep our biggest secret. BOTOX Therapeutic: Botox is also successfully used for treatment of excessive sweating. The procedure involves the injection of Botox around the sweat glands. Common areas include underarms, palms, and soles. Most private insurance covers the cost of Botox. After the treatment the patient will feel dry and comfortable for 6-8 months. Medical Report and Advice: Based on your history, physical exam, laboratory testing and your suggestions, your doctor will give you recommendations on maintaining your health and energy. If any abnormalities are detected a follow-up will be scheduled.
Skin Cancer Screening: Skin cancer is the most common form of cancer in North America. The incidence of malignant melanoma of the skin, the most serious form of skin cancer, is increasing faster than any other potentially preventable cancer. Keeping a close eye on your skin and being sun smart will help your skin stay healthy. If you notice that your mole is changing or there is a change in the skin, see your primary doctor or dermatologist. We recommend that everyone should have clinical skin exam. People at high risk should have a full body skin exam annually. This simple visual exam in the office, regular self examination and one's own awareness of any skin changes are powerful tools to aid skin health and prevent skin cancer.
You can see on Lonsdale Skin and Laser Clinic web site a few pictures of Dr. Irina Payne clients before, during and after the procedures: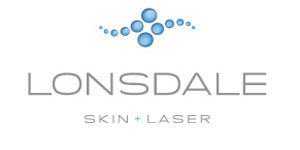 Enjoy your skin! Sincerely, Dr. Irina Payne, MD/CCFP, Aesthetic and Family Medicine. ( Note: It is illegal to reproduce this article without the expressed written consent from Dr. Irina Payne and DanceWay.com Team )
Visit FirstStayBC.com or Email at Email
Visit danceway.com Forum Now!Dance topics and more… Back to the Articles

FirstStayBC.com offers information and contact details for upscale furnished Vancouver houses, apartments and private rooms for rent with spectacular views.
Accommodation for Project Teams, Relocating Employees, Business Executives – whether you are looking for a luxury stay in BC or restricted budget accommodation.